No-touch no-drug no-side-effects, all natural way to release your stress due to:
extreme pressure at work
turmoil in the family
lack of finances
deeply-seated supressed emotions
unfulfilled desires and unsettled scores
childhood traumas and abuses
burdenning feelings of guilt
grief and inability to move on
other deeply-embedded negative feelings
Natalie is one of only three Certified Pranic Psychotherapists on the U.S. East Coast. Natalie's specialty is stress and anxiety relief, utilizing the ancient techniques as well as the latest scientific research. She performs a 40-minute energy healing session, during which a lot of "emotional garbage" accumulated over many years will be released by the client, producing amazing effect of rejuvenation, deep peace and relaxation. In addition, she is using a meditation technique that was scientifically proven to increase the level of synchronicity in the brain, the level of serotonin and other neurotransmitters.
Many consider Natalie "a miracle worker" because they experienced the power of her compassionate loving sessions, healing soothing energy.
Available in-person, distantly or via SKYPE
Rt. 73 and Greentree Rd (accross Whole Food Store)
Greentree Executive Campus
3002 Lincoln Drive West, Suite B
Marlton, NJ 08053
(Cherry Hill area)

Share with Friends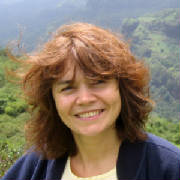 (856) 216-7531
"After the stress relief session with Natalie, I felt like tons of weight were lifted off my shoulders. Now, I can breathe!" Susan R., Merchantville,NJ
"I have not felt so much at peace in a long-long time. Thank you so much!" Pattie F., Cherry Hill, NJ
"I came in as a wreck, but in 40 minutes I could not remember what my problem was. Amazing and unbelievable!" Linda K., Philadelphia, PA
"I am a lawyer, having very stressful job and serious problems in the family on top of it. I come for these sessions to have a one-hour vacation to keep me going for a few months" Joe F., Cherry Hill, NJ
"I am a corporate executive suffering anxiety for many years. Natalie gave me my life back" Amy L., Medford, NJ

When unexpected happens, don't panic. The help is available and on its way.
---

\ \ \
Copyright 2006, Golden Light LLC
Indian Cultural Center
820 Route 73 S, Marlton, NJ 08053
856-905-9119
For GPS -> enter street name exactly as above ROUTE 73 S (not RT 73)